Dear Users!
Because of the COVID-19 pandemic we have new regulations in the core facility. The German BioImaging recommendations are considered as guidelines. Please find our detailed instructions in this PDF.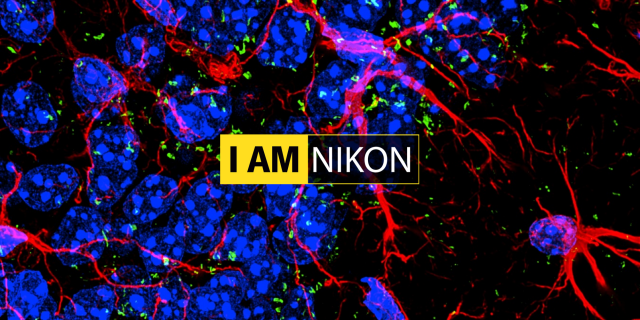 Successful mapping of the human genome at the beginning of the 21st century uncovered an unprecedented gold-mine of information about the blueprint of human biology. Postgenomic biology now turns its attention to decipher this code with the ambitious goal of a complete understanding of how exactly the ~21,000 protein-coding genes and an unexpected variety of other regulatory elements together orchestrate the beautiful complexity of life, from the level of cell physiology to behavioral phenomena. By additionally uncovering the molecular underpinnings of diseases, this enormous work will also help researchers to exploit the genome for a new generation of more effective and selective medicines.
These major objectives would not be feasible without a few other revolutionary developments in the life sciences. First of all, single molecules can now be tagged by genetically encoded fluorescent proteins and can be tracked to elucidate their dynamic behavior in living cells. To aid these investigations, new microscopic tools were developed which allow better spatial and temporal resolution, increase experimental flexibility by spectral detection, provide a more reliable environment for long-term live imaging protocols and, most importantly, support quantitative analysis of image data down to the molecular level. However, as new microscope systems become considerably more complex, research institutes must face the great challenge of combining all these components together, but still operate these complex systems in a functionally simple way for the endusers. To circumvent this problem, the Institute of Experimental Medicine (IEM), EM, Nikon Austria GmbH and its Hungarian distributor, Auro-Science Consulting Kft, established the Nikon Microscopy Center at the IEM in spring 2010. In terms of this collaboration, Nikon Austria has contributed with state-of-the-art microscope hardware and software for experimental use by IEM researchers, whereas Auro-Science provides an exclusive support service for their maintenance and application. The IEM constructed a new 126 m2 microscopy room specially designed for imaging experiments.
The overall mission of the new Nikon Microscopy Center is to support IEM researchers in their leading edge research activities. By using these state-of-the-art microscopes and the specialized expertise of Nikon and Auro-Science staff, it provides a unique opportunity for IEM scientists to discover new molecular and cellular processes regulating brain cell activity, and also facilitates discovery of new pathophysiological mechanisms of brain disorders.